Before coconut oil became a staple in our kitchens and bathrooms, it was considered an extremely unhealthy food. During the 1950s, scientists developed the theory that saturated fats correlated to heart diseases. Since Coconut oil consists mostly of saturated fats, it was concluded to be nutritionally bad. We've now been saved from these dark ages!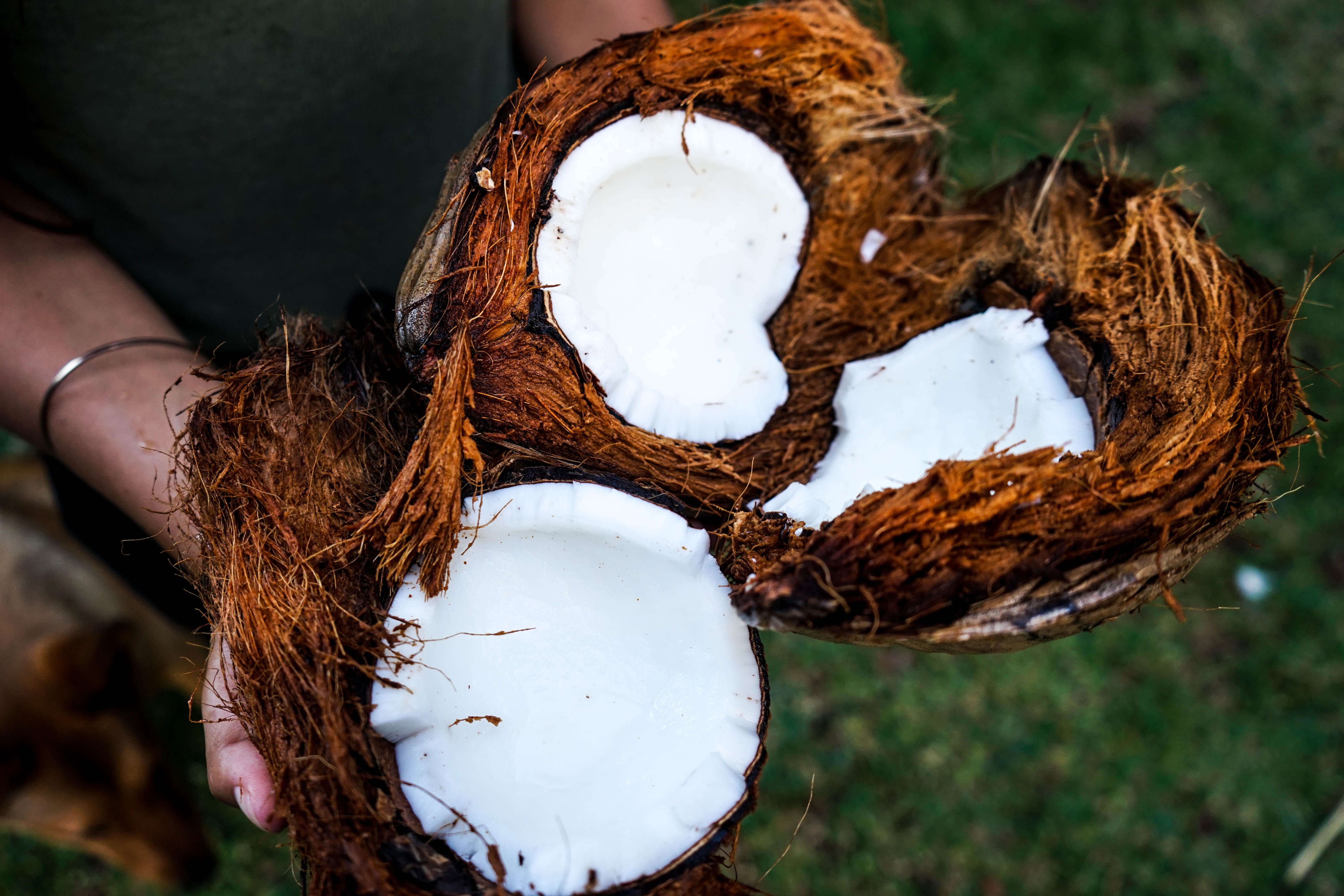 Recent studies revealed that research in the 1950s declaring coconut oil as a "bad fat" was more of a political move because of a huge decrease in its trade export. After World War II, The U.S. no longer had a steady supplier for coconut products. New research has found that the nutritional problem with coconut oil is that it's not a good source of Omega Fatty Acids. Coconut Oil is actually meant to be eaten with foods high in Omega Fatty Acids such as salmon, chia seeds, and walnuts.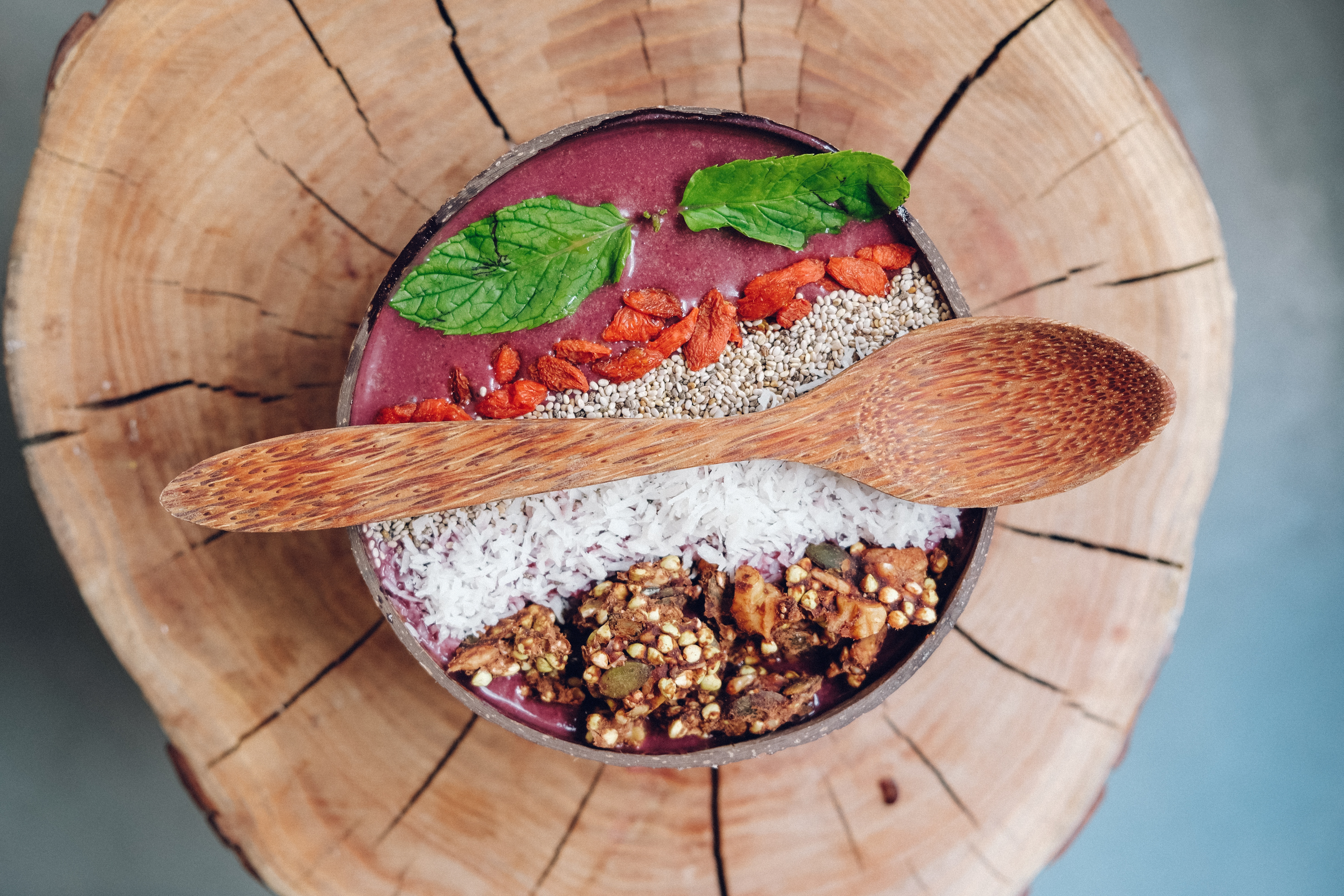 Coconut Oil is mostly made up of medium-chain fatty acids: "40-50% Lauric Acid, 7% Capric Acid, 8% Caprylic Acid, and 0.5% Caproic Acid". The most important thing about medium-chain fatty acid is that they don't get stored for fuel later, they are used immediately.
Lauric Acid (40-50%)

When digested in our bodies, the reaction creates monolaurin which is an antimicrobial substance that aids in fighting infections. There is no substantial scientific evidence that monolaurin, on its own, has the ability to fight viral infections, but it has been historically used.

Capric Acid (7%)

Antibacterial; Anti-inflammatory.

Caprylic Acid (8%)

Antibacterial that also supports the Immune System, Thyroid Health, and Yeast & Candida balance.

Caproic Acid (0.5%)

Creates fatty, cheesy, and waxy consistency; Contains

Hexanoic Acid which can be irritant.
In skincare, Coconut Oil in its "fractionated" form is the most widely used and distributed. Unlike the jars of solid Coconut Oil we may find at the grocery store, Fractionated Coconut Oil never solidifies when temperatures drop. It just stays in a liquid state! This makes it easier to incorporate in your skincare formulas, or to use it straight from the dropper!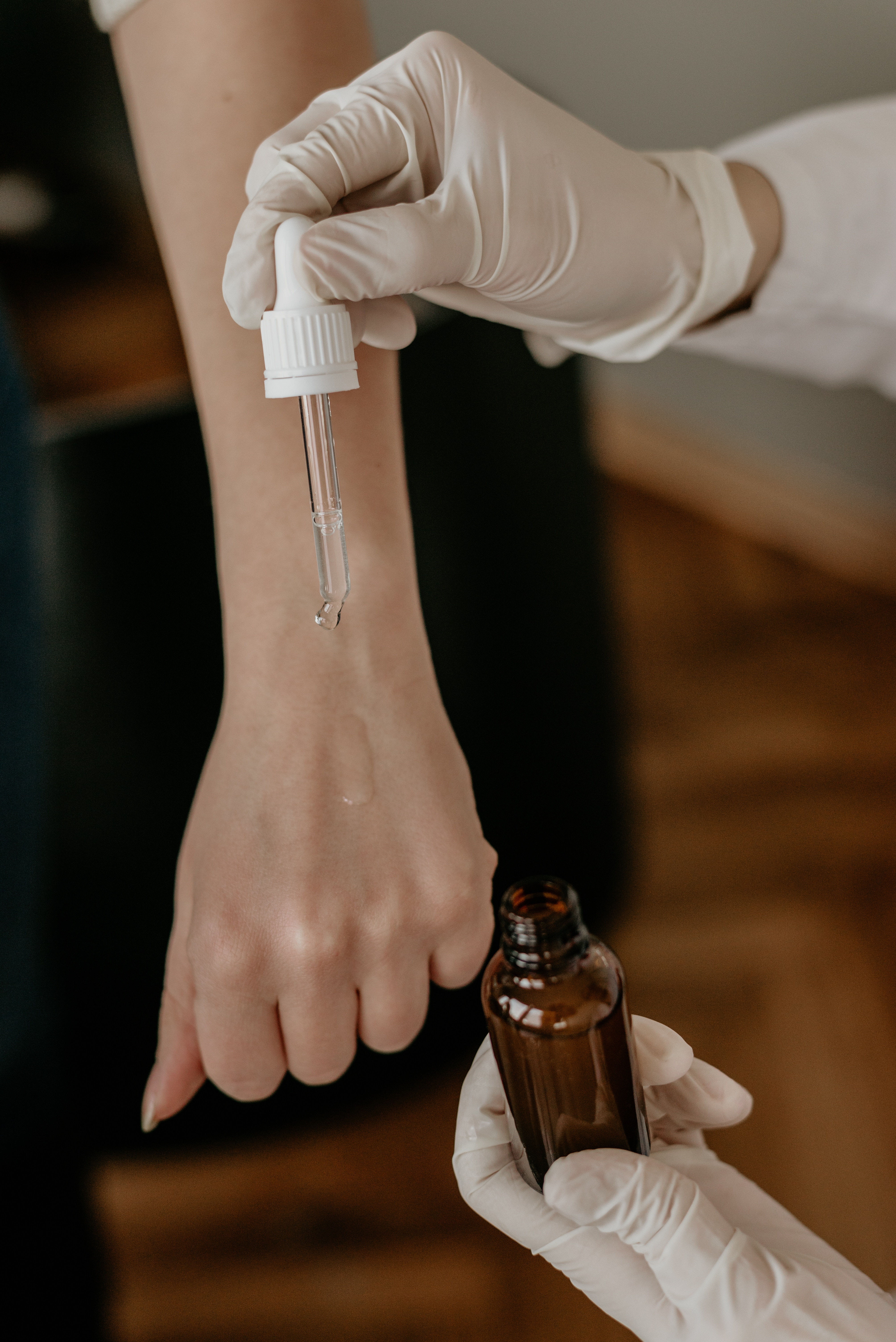 So, what does it mean when Coconut Oil is fractionated? Since it's mostly made up of medium-chain fatty acids, the other remaining components are long-chain fatty acids. The process of breaking down molecular bonds using water is called "hydrolysis". When long-chain fatty acids of Coconut Oil are hydrolyzed, the result is a constant liquid state. This can help improve the texture of your products and make emulsification a smoother process. It is also a lightweight emollient (moisturizer) which is perfect for makeup removal and anti-aging.
Try our Fractionated Coconut Oil in your next batch or "as-is" in your skincare routine! Thank you to our customers for the 5-Star Reviews!